Thursday 19 April 2012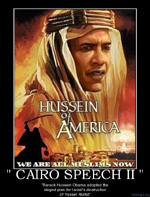 The actor has changed, but the story is the same
[!
" The Arab Spring "
which is now a reference to many changes in the Arab World
was a total surprise to many of us ,
to the educated and the lesser educated,
to the pessimists and to the lesser optimists
to the fatalists and even to the leftists.
At this stage,
I stop and reflect and clearly remember that
Dick Cheney and Donald Rumsveld
both have once announced to us:
The New Middle East
Then ,
Barak Obama came to the Cairo University
to inject us with an over-doze of diplomatic-opium
in which he painted to us yet another fairy-tale.
That fairy-tale was nothing else but this :
" ARAB SPRING "
First ,
you dispose of the disposables :
Ben Ali,Mubarak and Qaddafi
then,
you preserve the usable :
Bahrain and Yemen
and finally,
you try to get rid of the annoy-ables :
Syria, Iran and the Resistance (Hezbollah)
Rumsveld and Cheney have just passed over this task to Obama:
therefore , it is nothing else than the previously announced
" New Middle East " ........
designed in Washington and planned in Langley.
Good-night Folks !!
tomorrow I might discover yet another reason to be more frustrated.
Raja Chemayel!]
[!!]
Home
|
Contact
|
Site Map
|
Log in
|
Site statistics
|
Visitors : 2 / 8086
en
لغات أخرى
English ? |
OPML ?
Site powered by SPIP 3.1.3 + AHUNTSIC
"تصدر عن الاعلام المركزي_ مفوضية الشؤون الفكرية والسياسية والاعلامية - تيار المقاومة والتحرير - قوّات العاصفة_ حركة التحرير الوطني الفلسطيني "فتح
الموادالصحفية الواردة في الموقع لا تعبّر بالضرورة عن رأي الصحيفة وجميع الحقوق محفوظة للموقف- تشرين ثاني -2010